refu-jesus asked: oh, and you are beautiful as well <3
refu-jesus asked: your hair is beautiful! truthfully~
13 tags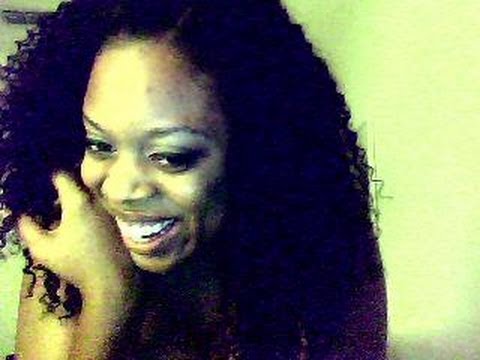 shit people say to naturals
you remind me of Erykah Badu. -__- I love her but we look nothing alike….& almost every natural gets that, lol
in the future.
when my big, thick, natural hair gets waist length, I feel like I'm always going to wear it out. all big and in your face, looking like a lion. what protective styling!? sighhh *dreams*….
10 tags
4 tags
PIPE THE FUCK DOWN!
don't get mad or offended if someone asks if that's your real hair. because honestly, we confuse the shit out of people. some naturals with long hair STILL wear weaves and wigs, so it's like nobody fucking knows lol. now if people are stating that your real hair is weave and that in no possible way, shape, or form that it can be yours, then you may flip your hair in their face(s) and be like...
9 tags
the obsession.
a lot of people outside of the african american race don't understand the obsession with black women wanting long hair. personally for me, I have always had a head full of thick hair, but never had hair past my shoulder blades, or flowing down down my back. ever since I could remember I would daydream all day about it, thinking I could never have it. when my teenage years arrived and I...
age 11: worry about internet people finding me in real life
now: worry about people in real life finding me on the internet
thegoddamazon: That awkward moment when you leave a store without buying anything and all you can think is "act natural, you're innocent". Just another day of being Black.
11 tags
so-tiight-deactivated20130322 asked: You're very pretty and your hair is gorgeous!! What products you use to moisturize it? Have a nice day xx*
7 tags
8 tags
14 tags
11 tags
11 tags
alonewithallycia asked: Hey :) I'm kinda interested in Bar 89, how is it?
6 tags
6 tags
3 tags
instagram
nagchampaa: nagchampaa follow me :)